Outreach & Social Concerns focuses on reaching the world (dimensions of global involvement) with prayers, concern, time, financial gifts and service. It serves as an advocate for peace and justice in social issues.
Alternative Christmas Gift Market
This annual holiday market allows shoppers to contribute to local, national and worldwide charities that help provide others' basic needs.  By purchasing a gift in a person's honor, the "gift" is sent to the charity.  In lieu of a gift, an honor card is sent to the person in whose honor the "gift" was given.
CROP Walk
This annual Church World Service event is held in March of each year.  Walkers recruit sponsors for this 10-kilometer "walk" and that income is used to help support hunger programs locally, nationally and globally.  The CROP Walk meets at Cal Lutheran University with others from the Conejo Valley.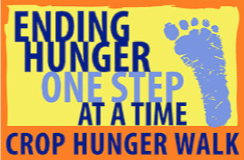 Mission of the Month
The Outreach and Social Concerns Committee selects one project to be highlighted each month.  The purpose is to educate, develop awareness and gain financial support for the project.  Articles are published in the Covenant (the church newsletter) and on the second Sunday of the month a presentation is made during the Celebration of Worship.
Youth Work Trips
Each year the high school and middle school youth and their adult leaders give of their time during Spring Break to participate in a work trip. Work teams the last several years have served in a variety of locations. Trips have included trips to downtown Los Angeles (in collaboration with Sierra Service Project) and to Colby Ranch, a United Methodist camp in Angeles National Forest. In addition, the church's youth have served individual families and churches in the communities of Big Pine, CA; Echo, OR; Stockton, CA and San Diego, CA.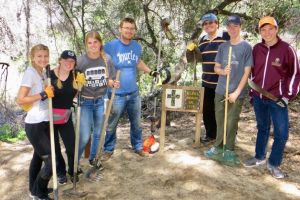 UMCOR
The United Methodist Committee on Relief ("UMCOR") exists to assist United Methodists and churches to become involved globally in direct ministry to persons in need through programs of relief, rehabilitation, and service, including issues of displaced persons, hunger and poverty, disaster response, and disaster risk reduction; and to assist organizations, institutions, and programs related to annual conferences and other units of The United Methodist Church in their involvement in direct service to such persons in need.