In addition to supporting mission activities throughout the world and disaster relief, contributions are made to many local agencies, such as those listed here:
Conejo Valley Free Meal & Winter Shelter Program
UMCWV regularly participates in Conejo Valley programs that help local people who are homeless and hungry. Along with 28 local churches and synagogues, our church provides staffing and meals one evening per month. The Winter Shelter (overnight) operates from Dec. 1 through March 31 and the free Meal Program operates from April 1 through Nov. 30.
Lutheran Social Services
Lutheran Social Services of Southern California has a legacy since 1946 of meeting the needs of the poor, underserved and powerless regardless of race, creed or orientation.  It unites with individuals, churches, businesses, civic leaders, government agencies and other stakeholders for one goal: Breaking the cycle of poverty one family at a time.

Manna Conejo Valley Food Bank
Founded in 1971 by a group of people who felt that no person should ever go hungry in the Conejo Valley, Manna Conejo Valley Food Bank has been providing food assistance to our friends and neighbors in need for more than 40 years; and have made it our mission —
"To feed hungry people in the Conejo Valley."

Many Mansions
Many Mansions develops and provides quality affordable housing and life-enriching services for low income individuals and families in Ventura and Los Angeles Counties, with special focus on those of very low income, who are formerly homeless, seniors, veterans, or disabled.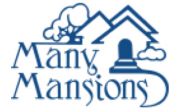 Westminster Free Clinic
Westminster Free Clinic, founded in 1994, is a grass roots health care provider that is driven and empowered by volunteers. It offers basic non-invasive health care, at or near locations where large numbers of uninsured people live or are marginally housed. Care provided at Westminster Free Clinic is 100% free. As a community care center, its goal is to provide low-income people with early access to healthcare, and health supporting programs and services, in order to prevent more-costly mental and physical health problems.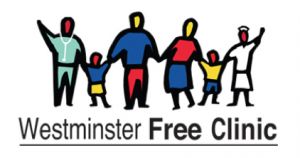 Community Support Groups
UMCWV also has several community organizations that rehearse or meet weekly at the church, i.e. Village Voices Chorale, Westlake Village Symphony, Alcoholics Anonymous, Adult Children of Alcoholics and Al-Anon.
Weekly Meeting Schedule for Support Groups
AA = Alcoholics Anonymous
ACA = Adult Children of Alcoholics
Al-Anon = Group for friends/families of problem drinkers
   Day                    Time                  Group                 Room
Sunday:            9:00 a.m.                 ACA                         Pit
Monday:         12:30 p.m.              Al-Anon               Youth Bldg.
Tuesday:           6:30 p.m.                 ACA                         Pit
Tuesday:          7:30 p.m.            Al-Anon                  Youth Bldg.
Wednesday:    7:00 p.m.                  AA                           Pit
Wednesday:    7:30 p.m.            Women's AA          Youth Bldg.
Thursday:       6:00 p.m.            Al-Anon Men         Youth Bldg.
Thursday:       6:30 p.m.          Al-Anon Women             Pit
Thursday:       7:30 p.m.          Al-Anon Women       Youth Bldg.
Thursday:       8:00 p.m.                   AA                           Pit
Friday:               7:00 p.m.                  AA                           Pit
Saturday:         3:00 p.m.                 ACA                          Pit