Due to the pandemic, choirs are not meeting at this time.  We look forward to starting again when it is safe to do so.
The purpose of Music Ministry is to communicate and enhance the mission of the church and the worship of God through music.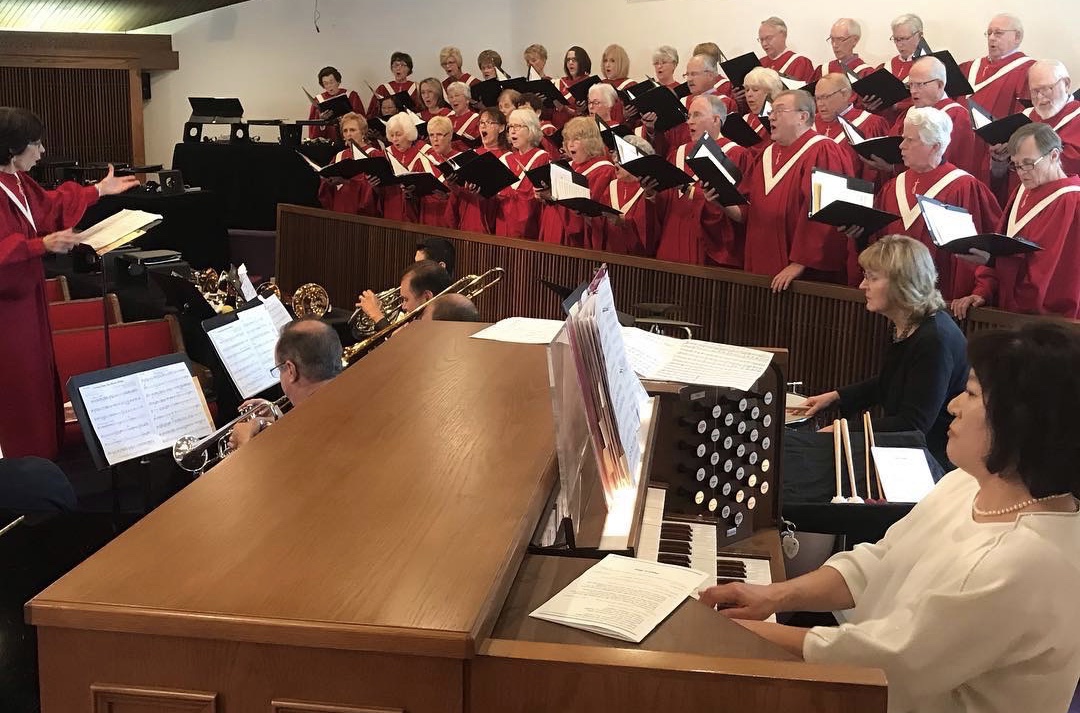 Vocal Choirs:
Sonshine Singers (age 3 1/2 – grade 1) Meet Sundays at 10:00 a.m. (or at 11 a.m. if it is a ONE SERVICE ONLY Sunday)
Melody Makers (grades 2-6) Meet Tuesdays at 5:30 p.m.
Footprints (grades 7-12) Meet Tuesdays at 5:30 p.m.
Celebration Singers (women) Meet Thursdays at 6:45 p.m.
Chancel Choir (College through adults) Meets Thursdays at 7:30 p.m.
Fishermen (Men's chorus for special occasions) Meet at arranged times.