Exists for women to experience freedom as whole persons through Jesus Christ, thereby empowering them to engage in God's ministry to family, church and community. Programs are designed to engage women in activities that foster personal growth in the Christian faith, mission education and Christian social involvement.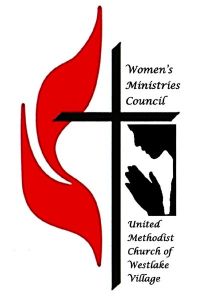 Crafty Ladies
This is a group for women of all ages who like to do a variety of craft projects. It meets every Thursday at 10:30 a.m. in the Wesley Fireside Room to make items for selling throughout the year.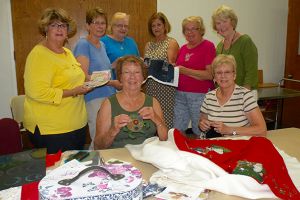 One-Day Spring Retreat
Women are invited to meet at the church on a Saturday from 8 a.m. – 2 p.m. in the spring each year. A Retreat leader helps them explore the theme selected.
Women's Book & Video Discussion Group (BeeVees)
This is a women's book and video discussion group for women of all ages. It meets in a member's home on the 1st Monday of each month at 7 p.m.
Women's Retreat
The annual Fall Retreat is for spiritual growth where the blessing of being in the company of women of faith is celebrated and sustained. This weekend retreat is designed for women of all ages.
Women's Sharing Group
For women of all ages, this group meets on the 1st Wednesday of each month at 8 a.m. for breakfast at Brent's Deli in Westlake Village.
Christmas Program
A special Christmas program, featuring music entertainment from a local high school's choral program, is held the 1st Wednesday evening in December.  As well, it is a time of fellowship, dessert, singing of Christmas carols and sharing words of inspiration for the Christmas season.