A special message from Pastor Walt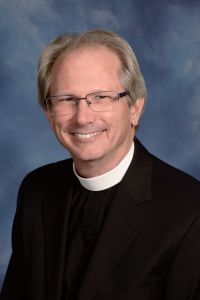 Rev. Dr. Walter C. Dilg, Jr., Senior Pastor – walt@umcwv.org
Pastor Walt has served United Methodist Churches in Altadena, Moorpark, Santa Maria, Ventura and La Jolla before coming to Westlake Village on July 1, 2017. He graduated from the University of Illinois with a degree in psychology, a master's of divinity from Boston University School of Theology, and a doctorate of ministry from the Claremont School of Theology.  In his ministries, Walt is passionate about personal spiritual growth that leads to compassionate acts of consequence in the community.  He sees the church as a faith family to its members and the Body of Christ to the world.
He and his wife Debbie recently celebrated their 45th wedding anniversary.  Debbie is a retired high school AP English teacher, and together they have two adult children.  Stuart is in the residency program of Jefferson in Philadelphia for Emergency Medicine, married to Sara, a Nurse Practitioner; they have two young boys.  Meredith works for the City of Ventura focusing on the homeless, while her husband Ryan manages a local Young's Market; they have one young boy.  When not engaged in ministry, Walt is an avid reader, and enjoys sailing, oil painting, and playing the guitar and drums.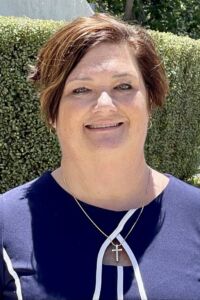 Rev. Kristi Smith, Pastor of Conejo Connect Family Ministries – conejoconnect805@gmail.com
Pastor Kristi has served churches in Oklahoma, Texas, and most recently at Santa Clarita United Methodist Church when her family was transferred back home to California.  She graduated from Chapman University with a degree in liberal studies, a master of divinity from Perkins School of Theology at Southern Methodist University, and is currently working on her doctorate of ministry through Fuller Theological Seminary.  Kristi has a strong call for relational ministries, this includes reaching everyone from 0-100 and beyond, walking with them as they discover their own faith journey.  She is passionate about reaching those on the margins, reaching out to those who label themselves as nones and dones, and those who feel that the traditional church has left them behind.  Kristi is excited to meet you, hear your stories and share life with you as we journey together towards becoming Christ's hands and feet in a hurting world.
Kristi met her husband Jeff over 30 years ago, at Disneyland where he was her supervisor.  Jeff completed his second master's degree through Naval Post Graduate school.  Jeff is a civilian engineer with the Department of Defense at Port Hueneme Navel Base. The Smith household is a busy one, Kallie (2004), Aurora (2007), and Ty (2008) are busy in school, sports, music, and just being teens.  In her down time, Kristi loves spending time near any body of water, exploring theme parks, and showing the kids the special places in California she and Jeff explored before being transferred to Texas.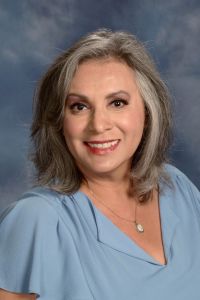 Vinia Pavlath, Administrative Director – Vinia@umcwv.org
Vinia Pavlath is the Administrative Director.  On staff as of January 2013, she was born in Honduras, Central America, but immigrated to the Los Angeles area at the age of seven and has stayed in this area all her life.   She graduated from the University of Southern California with a Bachelors of Arts degree in economics.  Later she graduated from Loyola Marymount University with a Masters in Business Administration and worked in finance in the aerospace industry.  She started working at The Growing Place Preschool in 2007 after being a stay-at-home mother for 10 years.  She lives in Oak Park with her daughter.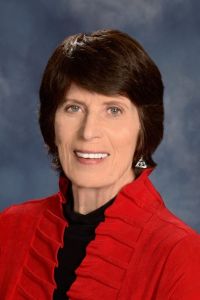 Gloria Hilliard, Director of Music – glomusic49@gmail.com
Gloria Hilliard is the Director of Music and has been an integral part of our church community for many years. She received a Bachelor of Arts degree in music from Mississippi University for Women in Columbus, and a Master of Arts degree from the Eastman School of Music in Rochester, New York. Along with having been an assistant professor of music at Mary Hardin-Baylor College and a teacher of music theory at Pepperdine University, Gloria has gained recognition as a pianist, organist and music conductor. She has been the director of the Village Voices Chorale since 1987 and teaches piano privately. She holds memberships in the American Choral Directors Association, the National Association of Church Musicians and the Music Teachers Association of California. Gloria and her husband Mike live in Agoura Hills and have two grown children and two grandsons.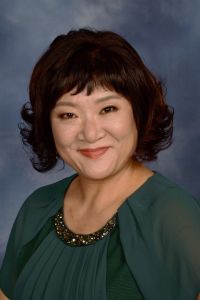 Jenny Lee, Organist – Jenny@umcwv.org
Jenny Lee received a Bachelor of Music in Organ and Church Music from Chong Shin University in Seoul, South Korea. She received a Master's in Organ Performance from Duquesne University in Pittsburgh, Pennsylvania. While in Pittsburgh she was organist at Perry Highway Lutheran Church, assistant organist at First Presbyterian Church, and Music Director at the Korean Central Church of Pittsburgh. Currently based in Los Angeles, Jenny has served as organist at the Wilshire United Methodist Church and the Oriental Mission Church. Presently, she is the accompanist for the Bella Musica Conservatory in Burbank. She has given many organ and piano recitals in the United States and South Korea. Jenny is an active member of the American Guild of Organists.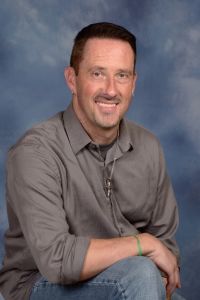 Nick Newkirk, Director of Handbell Choirs – NNewkirk49@yahoo.com
Nick Newkirk is the director of the handbell choirs: Covenant Ringers (adults) and Tintinnabulators (grades 2-6). He has a Bachelor of Arts degree in music education from California State University, Northridge. He has studied under notable directors and has diverse stage experience performing in more than a dozen musical productions. Nick has more than 10 years of experience instructing children in various activities including voice, general music and acting. He is the Recreation Supervisor for the City of Agoura Hills. He is also a member of the American Choral Directors association and the Handbell Musicians of America.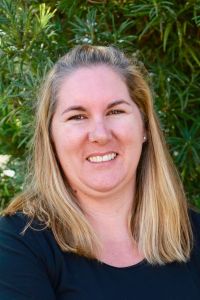 Jennifer Sorensson, Director of The Growing Place Preschool — director@growingplacewlv.org
Jennifer Sorensson serves as the Director of The Growing Place Preschool. She earned her Master of Teaching degree from National University with a specialization in Early Childhood Administration. Over the last 25 years, she has worked in various pre-school and elementary settings with children as young as 6 weeks to school age. Jennifer joined The Growing Place staff in 2016. She lives in Thousand Oaks with her husband, Fred, and their two daughters.