A special message from Pastor Walt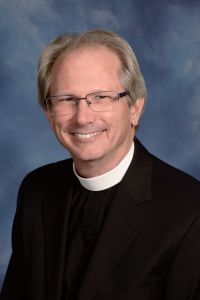 Rev. Dr. Walter C. Dilg, Jr., Senior Pastor – walt@umcwv.org
Pastor Walt has served United Methodist Churches in Altadena, Moorpark, Santa Maria, Ventura and La Jolla before coming to Westlake Village on July 1, 2017. He graduated from the University of Illinois with a degree in psychology, a master's of divinity from Boston University School of Theology, and a doctorate of ministry from the Claremont School of Theology.  In his ministries, Walt is passionate about personal spiritual growth that leads to compassionate acts of consequence in the community.  He sees the church as a faith family to its members and the Body of Christ to the world.
He and his wife Debbie recently celebrated their 45th wedding anniversary.  Debbie is a retired high school AP English teacher, and together they have two adult children.  Stuart is in the residency program of Jefferson in Philadelphia for Emergency Medicine, married to Sara, a Nurse Practitioner; they have two young boys.  Meredith works for the City of Ventura focusing on the homeless, while her husband Ryan manages a local Young's Market; they have one young boy.  When not engaged in ministry, Walt is an avid reader, and enjoys sailing, oil painting, and playing the guitar and drums.
Rev. Rachel Tabutol, Associate Pastor – rachelumcwv@gmail.com
Pastor Rachel has served United Methodist Churches in Santa Clarita, La Tijera (Westchester), and Simi Valley before coming to Westlake Village on July 1, 2017. She graduated from Colorado State University with a degree in Human Development and Family Studies, a minor in Sociology, and a certification in African-American Studies.   Rachel received her masters of divinity from Iliff School of Theology.  In her ministries, she is passionate about empowering people to discern God's call on their lives and living into that reality (both the small and big things that God is encouraging and guiding us to do). Rachel has said she doesn't know how to do ministry without falling in love with the people she serves.  She will walk beside you, hear your stories, and assist you as you walk your personal journey with Christ.
Rachel and Warren were married in 2009.  Warren has worked in the ecommerce industry for twenty plus years.  Together they have twins that were born in 2014.  Maya and Mark are full of energy, wonder, and creativity.   When not engaged in ministry, Rachel enjoys spending time with her family, creating grand adventures in every day experiences, photographing life, and attempting to be a foodie.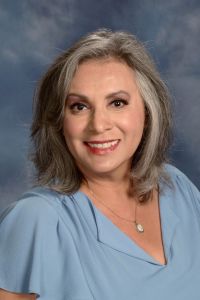 Vinia Pavlath, Business Manager – Vinia@umcwv.org
Vinia Pavlath is the Business Manager.  On staff as of January 2013, she was born in Honduras, Central America, but immigrated to the Los Angeles area at the age of seven and has stayed in this area all her life.   She graduated from the University of Southern California with a Bachelors of Arts degree in economics.  Later she graduated from Loyola Marymount University with a Masters in Business Administration and worked in finance in the aerospace industry.  She started working at The Growing Place Preschool in 2007 after being a stay-at-home mother for 10 years.  She lives in Oak Park with her daughter.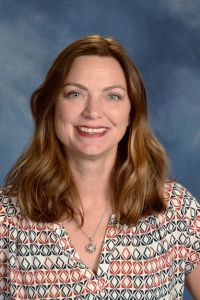 Joanna Longo, Program Secretary – Joanna@umcwv.org
Joanna Longo is the Program Secretary for our church, responsible for producing the newsletter (Covenant), email announcements and other printed and electronic publications as requested by staff members, as well as operating ProPresenter for Sunday services. Raised in Dallas, Joanna received a Bachelor of Business Administration from The University of Texas at Austin.  After years in post production, Joanna joined the staff of UMCWV in April of 2014.  She and her husband, Jay, live in Westlake Village with their two children.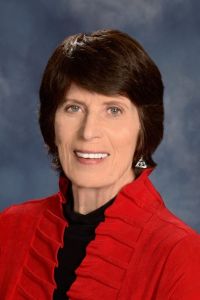 Gloria Hilliard, Director of Music – glomusic49@gmail.com
Gloria Hilliard is the Director of Music and has been an integral part of our church community for many years. She received a Bachelor of Arts degree in music from Mississippi University for Women in Columbus, and a Master of Arts degree from the Eastman School of Music in Rochester, New York. Along with having been an assistant professor of music at Mary Hardin-Baylor College and a teacher of music theory at Pepperdine University, Gloria has gained recognition as a pianist, organist and music conductor. She has been the director of the Village Voices Chorale since 1987 and teaches piano privately. She holds memberships in the American Choral Directors Association, the National Association of Church Musicians and the Music Teachers Association of California. Gloria and her husband Mike live in Agoura Hills and have two grown children and two grandsons.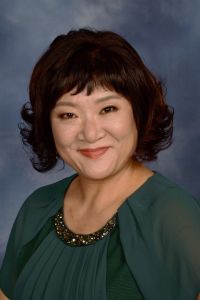 Jenny Lee, Organist – Jenny@umcwv.org
Jenny Lee received a Bachelor of Music in Organ and Church Music from Chong Shin University in Seoul, South Korea. She received a Master's in Organ Performance from Duquesne University in Pittsburgh, Pennsylvania. While in Pittsburgh she was organist at Perry Highway Lutheran Church, assistant organist at First Presbyterian Church, and Music Director at the Korean Central Church of Pittsburgh. Currently based in Los Angeles, Jenny has served as organist at the Wilshire United Methodist Church and the Oriental Mission Church. Presently, she is the accompanist for the Bella Musica Conservatory in Burbank. She has given many organ and piano recitals in the United States and South Korea. Jenny is an active member of the American Guild of Organists.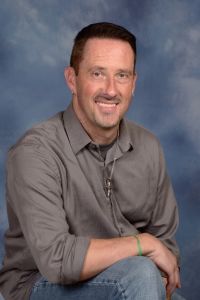 Nick Newkirk, Handbell Choirs & Footprints Director – NNewkirk49@yahoo.com
Nick Newkirk is the director of the handbell program and the 7th-12th grade Footprints vocal choir. He has a Bachelor of Arts degree in music education from California State University, Northridge. He has studied under notable directors and has diverse stage experience performing in more than a dozen musical productions. Nick has more than 10 years of experience instructing children in various activities including voice, general music and acting. He is the Recreation Supervisor for the City of Agoura Hills. He is also a member of the American Choral Directors association and the Handbell Musicians of America.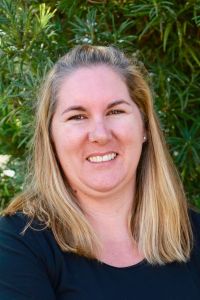 Jennifer Sorensson, Director of The Growing Place Preschool — director@growingplacewlv.org
Jennifer Sorensson serves as the Director of The Growing Place Preschool. She earned her Master of Teaching degree from National University with a specialization in Early Childhood Administration. Over the last 25 years, she has worked in various pre-school and elementary settings with children as young as 6 weeks to school age. Jennifer joined The Growing Place staff in 2016. She lives in Thousand Oaks with her husband, Fred, and their two daughters.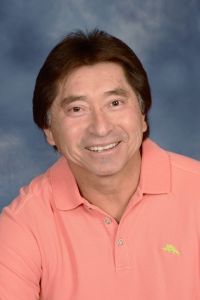 Manuel Poot, Custodian
Manuel Poot has been the full-time custodian for the church since 1995. He is responsible for all custodial duties of our campus buildings. Manuel grew up in Yucatan, Mexico, and has lived in California since 1988. He is married to Rebeca Martinez and they have an adult daughter and a college-age son.